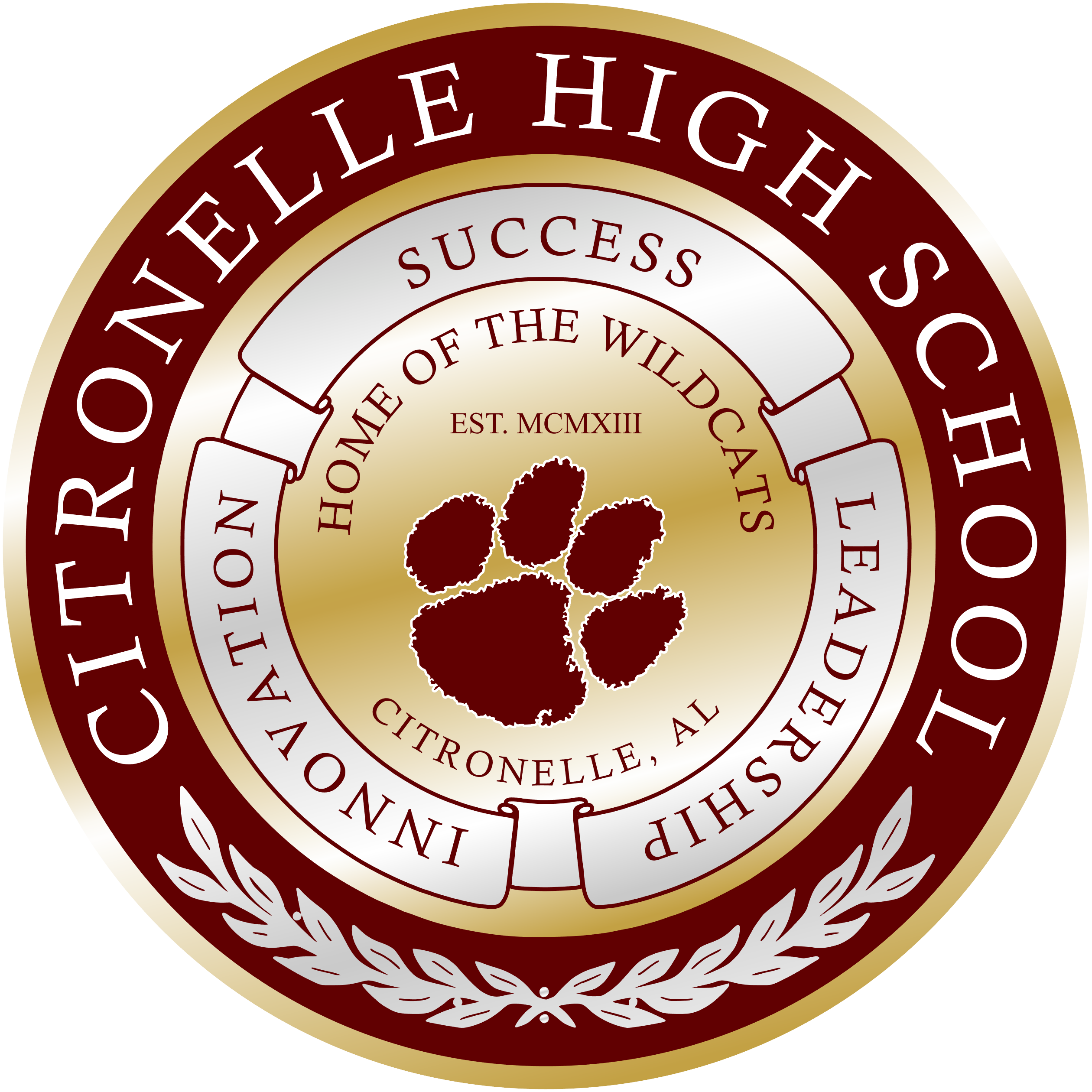 The Crimson & Gold Standard
Established in 1913, Citronelle High School is a school founded upon success, tradition, and leadership.
Six buildings accommodate approximately 700 students and 85 faculty and staff members.
At Citronelle High School, the Crimson and Gold Standard is the expectation. This means we will not settle for good; we will be great!
2023-2024 School Year Information
---