Wildcat Nation Online Learning
The only thing more important to us than your child's education is your child's health and wellness. In an effort to protect all students, teachers, faculty, and staff members at our MCPSS Schools, our superintendent has made the difficult decision to close schools beginning Wednesday, March 18, 2020. During this time, we want to ensure the educational process continues. Therefore, we are encouraging all students to complete the enrichment packet that were distributed to students through their advisory teachers. Any packets that were not distributed can be picked up at CHS' main office until Friday, March 20, 2020 at 3:00pm. Any packet not picked up will be mailed to the students. Be sure to check your packet for online registration information for next school year.

There are two educational options for your child. Option 1 is the preferred option for maximized instructional opportunities.
OPTION 1: ONLINE INSTRUCTION:
If your child has access to a computer, laptop or device AND adequate internet connection, he or she may connect directly to his or her teacher's lessons via Google Classroom or other digital learning platforms. Your teacher will provide specifics about when and how he or she will teach. There should be opportunities for live, interactive instruction. These lessons will also be recorded in case your child is not available to log on at a particular time.
OPTION 2: TELEVISED INSTRUCTION/PAPER PACKETS AND TEACHER CHECK-INS:
If your child does not have internet or a device, you can pick up academic packets at your child's school for him or her to complete. Your teacher will have details on when you can pick these up, and how they will be turned in once completed. Regular check-ins will be conducted as necessary by each teacher to monitor televised/paper instruction.
TELEVISED INSTRUCTION
Whether you are choosing Option 1 or Option 2, we encourage your child to watch classroom lessons on mcpssTV, which is recording lessons taught by master teachers for grades pre-k through 11. For Option 1, the televised lessons will compliment and enrich the work you are completing with your teacher. For Option 2, the televised lessons will be considered the primary method of instructional delivery. Your child can watch these lessons LIVE via mcpssTV (available on Comcast channel 15, AT&T U-verse On Demand channel 99 and Mediacom channel 81). If you do not have cable but have a digital antenna and/or access to local channels, the LIVE lessons will also be aired on Fox 10's channel 10.6. Some of the courses will also be available on UTV44. Please see the attached schedules.
Students will receive grades for the 4th quarter. It is the goal of MCPSS to provide you with the resources and assistance your child needs to be successful this quarter. That is why it is extremely important that you communicate regularly with your child's classroom teacher.
In accordance with state guidelines, we are focusing on three critical standards per course to finish the school year. Each class will focus on 3 academic standards. Each student will receive a total of 3 "minor" grades and 3 "major" grades per course that will be averaged for the final 4th quarter grade. We are calling this the 3-3-3. Major grades count 60 percent and minor grades count 40 percent.
We are in the process of reaching out to all parents of seniors to communicate information regarding high school diplomas.

We will continue to provide free lunches Monday-Friday at 66 sites throughout the county. Visit the MCPSS Facebook page or mcpss.com/coronavirus for the schedule and locations.
Click the link above for more information on Google Classroom. (May be accessed using a PC, laptop, tablet, or phone)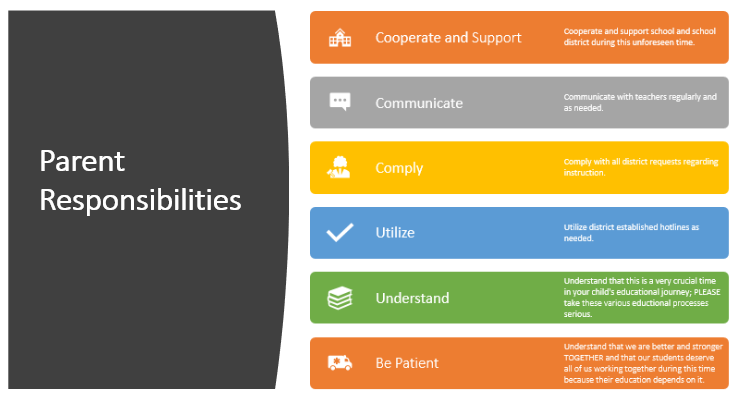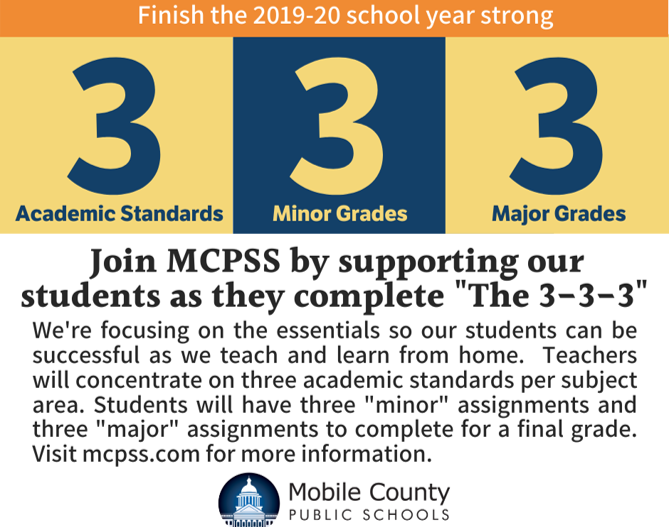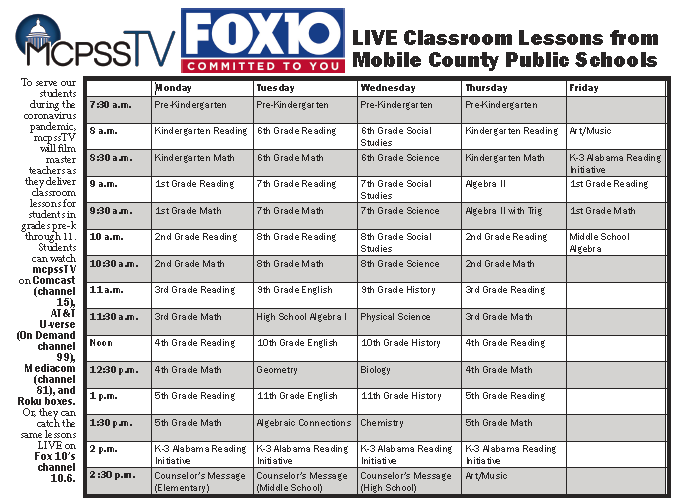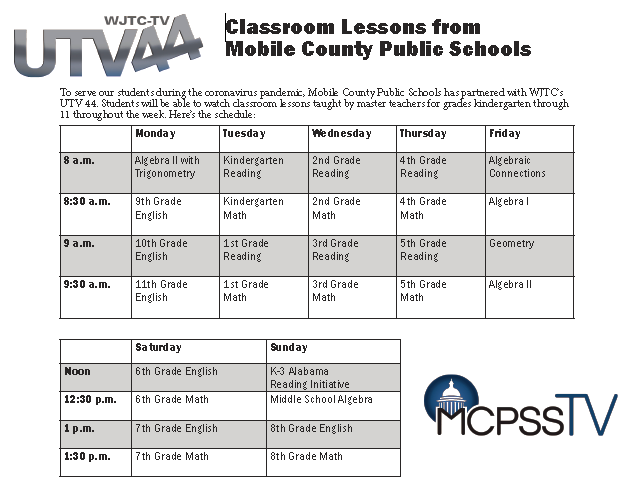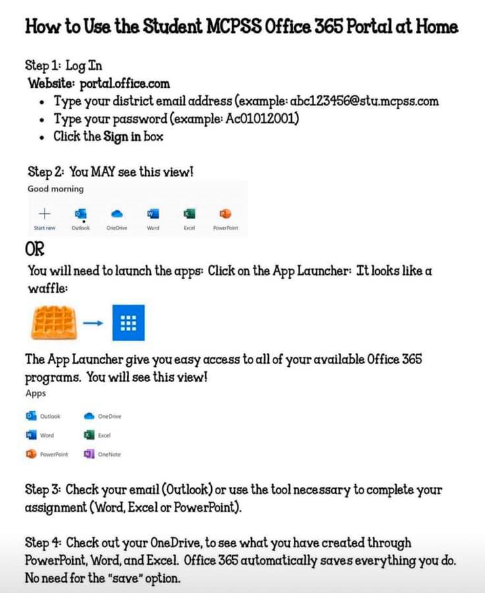 Google Classroom Tutorial