If you're fascinated by the way things work, then you might enjoy exploring the Manufacturing Academy. Jobs in this high-tech field involve planning, managing, and performing the processing of materials into intermediate or final products. Nearly every product we wear, use, and drive was produced by a highly skilled team of manufacturing professionals.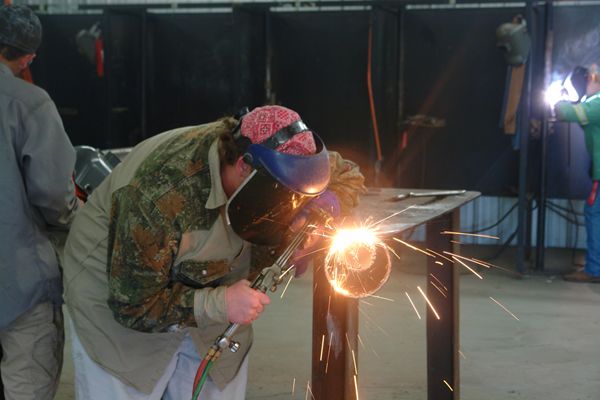 Advanced Manufacturing
Manufacturing I
Manufacturing II
Manufacturing III
Safety & Health Regulations
* MSSC Certified Production Technician
Automotive
Maintenance & Light Repair A
Maintenance & Light Repair B
Maintenance & Light Repair C
Maintenance & Light Repair D
* ASE Certification
Engineering
Introduction to Engineering Design- PLTW
Principles of Engineering- PLTW
Digital Electronics- PLTW
Robotics Application
Welding
NCCER Welding 1
NCCER Welding 2
NCCER Welding 3
NCCER Welding 4
*Dual Enrollment with Bishop State Community CollegeCourses in bold are required in sequential order to complete the pathway.
*Career Readiness Indicator